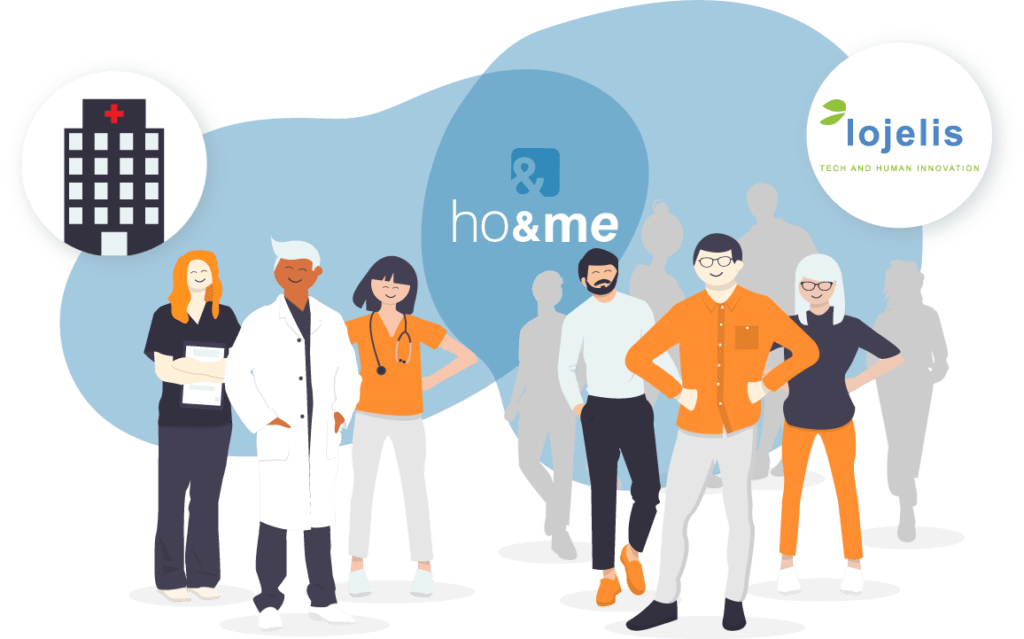 The ho&me platform has been designed and developed by the teams of lojelis, a consulting firm for technological services, in collaboration with health professionals. Our solution was born out of the difficulties that the medical world is facing: lack of time, lack of staff, increasingly restricted budgets… By combining technical expertise and medical knowledge, lojelis offers a patient monitoring solution that can be adapted to various fields and the needs of healthcare teams.
Officially presented in 2018 at SANTEXPO (formerly HIT) and made available to rheumatology and clinical nutrition departments, ho&me continues its development by regularly adding new features.
Founded in 2005 in Clermont-Ferrand, lojelis is a consulting firm, accompanying companies on technical and business issues. Flexible and agile, lojelis intervenes in different types of activities, for various sectors and issues. ERP, digital and data are our core businesses.
Resolutely focused on the future, we have developed an R&D and innovation division, and concentrate our research on improving our daily lives, particularly around the themes of mobility and, of course, health.